Should You Purchase Hinged, Sliding or Frameless Glass Shower Doors?
Compare your options at Abilene Glass & Mirror in Abilene, TX
If you're like many Abilene, TX residents who are remodeling their bathrooms or building new homes, you've never realized just how many types of glass shower doors there are. Some of the most popular styles are frameless, hinged and sliding glass shower doors.

Visit Abilene Glass & Mirror today to shop for...


Frameless glass shower doors, which can make your bathroom look more spacious
Sliding glass shower doors, which are ideal for small bathrooms
Hinged glass shower doors, which are easy to clean
Our knowledgeable team can help you explore your options.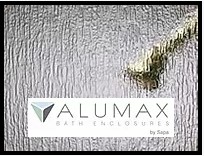 ---
We carry their framed, semiframeless and frameless glass shower doors in Abilene, TX because they're aesthetically pleasing and affordable. Be sure to check out the Gridscape series from Coastal Shower Doors if you want your bathrooms to look unique.