Like Our Products, Our Pricing Is Transparent
Clients in the Abilene, TX area always get free glass replacement estimates
Think you can't afford to replace your broken glass tabletop or window? Think again. Abilene Glass & Mirror offers some of the most affordable glass replacement services in the Abilene, TX area. Ask us for proof in the form of a free estimate.

We also do custom mirror fabrication work. Let us know what size and shape your vanity mirror is, and our skilled team can recreate it.

Call 325-698-1631 now to schedule custom mirror fabrication or glass replacement services.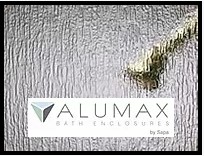 Those damaged window screens have to go
If the family cat or storm debris has shredded your window screens, turn to Abilene Glass & Mirror for window screen repair or replacement services. Replacing your window screen can...

Boost your curb appeal
Let in fresh air and keep out insects
Help protect your property from the elements

Hire our team in Abilene, TX today to reverse the damage to your window screens.